ROOFING


When it comes to your home or commercial property, you want a roof that's high quality and built to last. EP Roofing is based in Delmarva and specializes in providing professional roof installation and repair services while prioritizing excellent customer service, quick timelines, and attention to detail. We offer a variety of roofing services to help with all your roofing needs. For roofing installation, repairs, commercial roofing, and residential roofing, EP Roofing is up for the task.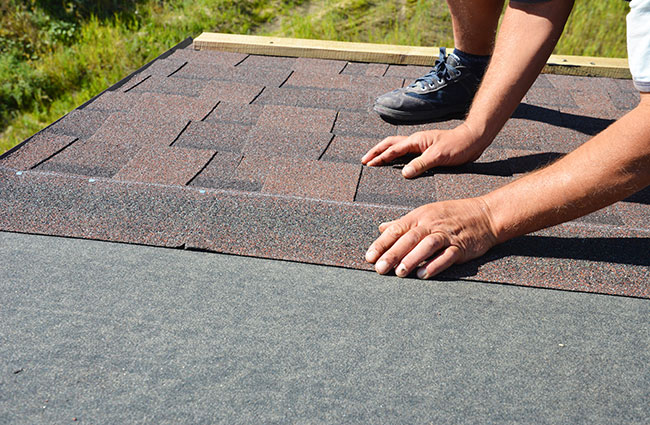 OUR ROOFING SERVICES

ROOFING INSTALLATION

EP Roofing specializes in the installation of new roofs, including flat, pitched, EPDM, metal, TPO, rubber, insulated, over-layer, duro-last, and more. EP Roofing has the experience and expertise needed to install all pitches, types, and materials of roofs—no job is too difficult for us. We are one of only a small number of roofing companies around Salisbury who can do roofing jobs with cedar shakes or involving two or three layers of material.
We're committed to providing you with roofing results that perfectly fit your wants and needs, and can include chimney flashing, dormer flashing, drip edge installation, ice water shields, and other personalizations on each project as desired.
We work with your schedule and work hard to get the job done as quickly as possible. Most of our projects can be set up in 30 minutes or less, so we can get to work right away.
ROOFING REPAIRS

The roofing professionals at EP Roofing have extensive roofing training and experience and are capable of identifying and fixing any type of roofing issue, including repairs on pipe boots and chimney leaks. For large jobs, we have a specialized piece of roofing equipment called an Equipter on site, which allows us to catch and clean up debris while we work. This lets us complete the job more quickly and leave you with a cleaned space at the end. Regardless of the project, we always clean up any remaining debris at no additional cost.
Because inclement weather can cause severe damage to roofs, EP Roofing is available 365 days a year, no matter the weather or temperature.
COMMERCIAL ROOFING

We're comfortable handling large or small roofing projects. Our roofers specialize in providing roofing services for commercial buildings that have maximum strength, insulation, and protection from the elements. We have roofing experience with retail, office, manufacturing, and industrial space, as well as in more specialized buildings such as motels and museums.
Our flat roof workers have over 20 years of experience on flat roots and have the tools and knowledge to complete flat roof projects quickly and correctly. In these situations, you'll appreciate our critical attention to detail when drilling or gluing down multiple layers of insulation in a shape that will guide water toward drains throughout the rubber membrane.
RESIDENTIAL ROOFING

When it comes to your family's home, we know how important it is that the job is done correctly the first time and meant to last. At EP Roofing, we treat every residential project like we're working on our own homes. Our skilled roofing contractors are committed to delivering you outstanding results and excellent customer service at a fair price.
Our roofing professionals have experience with a variety of rooflines and roof types, and we can handle any unique project. We offer roof shingles in a wide variety of materials and colors, so you can find an option that perfectly matches your needs, style, and home aesthetic.
WORK WITH OUR DELMARVA ROOFING COMPANY

EP Roofing is a family-owned company based in Salisbury, MD, that provides roofing installation and repair, home siding services, and roof leak repair to residential and commercial customers in Maryland, Delaware, and Virginia. Check out our online gallery to see examples of our past work.
For more information or to request a free estimate from contractors, contact us today.