SIDING


Whether you own a home or a commercial property, installing or replacing siding is a great way to keep your building looking nice and brand-new. New siding also improves value, energy efficiency, and maintenance needs. EP Roofing in Delmarva provides customers with commercial and home siding installation and replacement services that are fast, affordable, and high quality. When you work with EP Roofing, you can be confident that both the workmanship and the materials will stand the test of time.
When it comes to siding materials, there's a wide variety of materials, colors, and textures available to choose from, including vinyl, wood, fiber cement, aluminum, and many more. The professionals at EP Roofing are experienced with many types of siding and can help you consider your needs, budget, and style to find an option that will perfectly fit your home or business's location and aesthetic.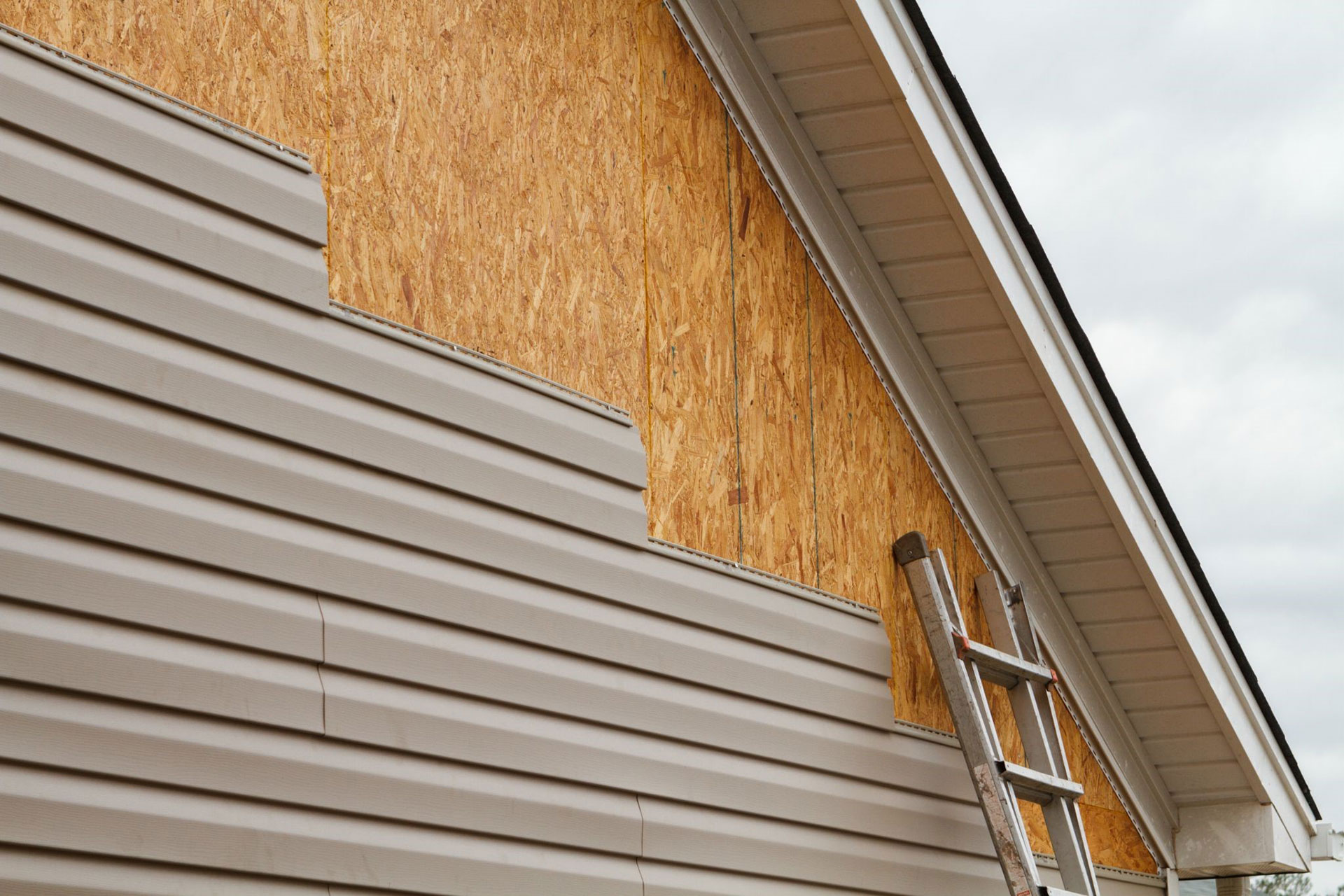 BENEFITS OF SIDING


Energy efficiency. Installing siding on your home or commercial property creates an extra layer between the indoor space and the outdoors. This keeps you more comfortable by improving insulation and also can reduce your monthly heating and cooling costs. Siding can also increase your home's wind resistance and minimize air leakage.
Improved looks. If your siding is old, replacing it is an easy way to give your home an instant facelift and make it look brand new again—you can even choose a new color! Materials have improved in recent years, and options like luxury vinyl, fiber cement, or composite siding add a beautiful finish to any building.
Increased home value. New siding improves the curb appeal of your home or commercial building and is one of the best things you can do to improve the look and potential sale price of your home. In fact, new siding typically is associated with an 80% return on investment through home value.
Lower maintenance. Siding usually requires little to no maintenance since the material is resistant to wind damage and won't be faded by UV rays. It's generally recommended that homes are painted every seven years on average and more frequently in harsher climates. Siding will save you money and time on the extra labor of painting so you can spend more time enjoying life.
FREE HOUSE SIDING QUOTES

Interested in learning more but wondering about costs? EP Roofing is happy to provide you with a free, no-hassle estimate for commercial and house siding costs. Our estimates don't include hidden fees, but they do include clean-up after each project so you can have accurate information and receive high-quality work without the stress.
DELMARVA ROOFING & SIDING SERVICES

EP Roofing is a family-owned and operated business and provides roofing installation and repair, home and commercial siding, and leak detection and repair services to Delmarva customers in Delaware, Maryland, and Virginia. Our goal is to leave every customer 100% satisfied, and we show that commitment through high-quality workmanship, fast results, and excellent communication and customer service every step of the way.
Each of our professional technicians has extensive experience in roofing and siding and takes part in regular trainings and safety classes to stay up-to-date on the latest technologies, regulations, and industry best practices. We've worked on projects ranging from small homes and retail spaces to large motels, museums, and more. Our home contractors can confidently handle the roofing and siding needs of any building.
Contact us today to learn more or request a free estimate.